Motor Vehicle Accident Lawyers
providing representation
that our clients can trust
in the Macon area
Let's Get Through This Together!
Car Accidents
Motorcycle Accidents
Truck Accidents
Pedestrian Accidents
Uber and Lyft Car Accidents
Taxi Cab Accidents
Bus Accidents
Public Transportation Accidents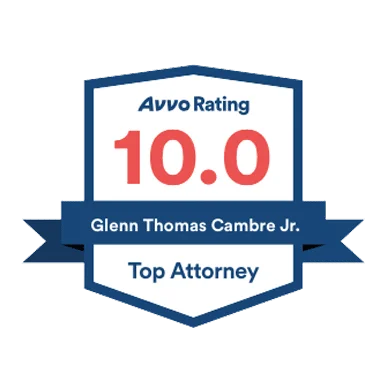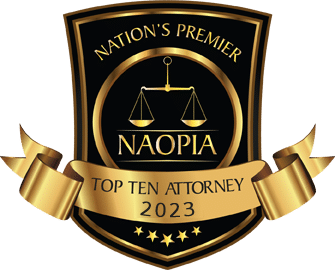 INJURED AND IT'S NOT YOUR FAULT?
The Personal Injury Attorneys of Cambre & Associates represent clients in Macon, Georgia and surrounding areas. If you endured a serious injury or lost a friend or family member to a wrongful death, you deserve the chance to seek damages from the individual or organization that may be lawfully responsible. At Cambre & Associates, there are no fees and no cost to you if you file a personal injury claim and there is no recovery. The trauma of being in an accident can be very stressful and burdensome. Worrying about insurance companies and medical bills can be overwhelming and confusing.
WE ARE ON YOUR SIDE!
Cambre & Associates provides representation you can trust. Our Personal Injury Attorneys will work with the insurance companies to negotiate your settlement; to pay for all medical bills and recover legal fees. There is no cost to you. Additional compensation for pain and suffering or punitive damages depends on your particular case, but we will work hard to obtain the highest payment for you and your family. Most settlements are handled out of court, but when necessary we will provide legal support in litigation of your claim.
Definitely glad to have this firm in my corner after a recent auto accident. Easy to work with, and handled all the details so I didn't have to! I especially want to thank Ian (my attorney there; friendly, helpful and kept me updated as the case proceeded...and guess what, he actually phrases things in regular English instead of "legal-ese" when he talks with you..a rare trait among lawyers!)
Cambre & Associates provided great results and customer service. Every time I called into the office they greeted me with kindness and answered all my questions. I'm extremely happy in the way they handled my case! Cambre and his team helped me and my family and for that I'm forever grateful.
This is the second accident case that Cambre & Associates has handled for me. I highly recommend their services because they were always courteous, professional and responsive. Thank you Cambre & Associates for you service and getting a fair settlement for me.
Not only did my legal team FIGHT for me, they ended up settling my case for FAR more than I was expecting. This settlement is a blessing and I will use it to make a better life for me and my girlfriend. Thanks to Cambre & Associates, I have a second chance at life.
Close Accordion
Car Accidents
Car accidents occur every day in Atlanta, GA and throughout the United States. In fact the Center for Disease Control estimates that over two million people are injured in car accidents every year. At Cambre and Associates, our team of personal injury lawyers have been helping car accident victims seek the compensation they deserve for their injuries for years, and our personal injury lawyers have extensive experience handling both major and minor car accident claims. If you are ever involved in a car accident, there are a few things you should always do at the scene of the accident:
Pull the car over, if possible, and park in a safe place
Document everything you can by taking photos, getting contact information for witnesses, etc.
Contact the police, and if needed, get medical attention from paramedics on scene
Get evaluated by a doctor
Contact a car accident attorney
Motorcycle Accidents
Most motorcycle owners realize that everytime they ride their bike, they run the risk of being involved in a catastrophic accident, which in most cases, is caused by the negligent actions of another driver. Due to the catastrophic nature of the injuries sustained by motorcyclists involved in car accidents, the Georgia legislature requires anyone who owns or leases to carry motorcycle insurance that complies with the state minimum standard. However, if you carry the state minimum amount of motorcycle insurance, your insurance will only cover damage to others drivers or their vehicle that is caused by you. As such, when you are involved in a car accident caused by a negligent driver, you need to obtain the services of a personal injury lawyer that has experience with both motorcycle accident claims and personal injury cases involving catastrophic injuries. At Cambre and Associates, our attorneys are experts in the common causes of motorcycle accidents such as reckless driving, improper lane changes, and running red lights, as well as the type of medical evidence needed to project the future treatment expenses of an accident victim with catastrophic injuries.
Truck Accidents
According to the Federal Motor Carrier Safety Administration (FMCSA), there were an estimated 475,000 police-reported car crashes involving a large truck nationwide in 2016, which resulted in 104,000 injuries, but truck drivers and trucking companies are required to abide by different insurance and safety laws than normal drivers. With respect to insurance, you first need to determine whether the truck driver is required to carry insurance that complies with either state or federal law, because the insurance requirements for large trucks operating exclusively in the state of Georgia are much different than the federal requirements imposed on large truck drivers who travel across state lines. Moreover, truck accidents can become even more complicated if the truck driver is an independent contractor. Due to these factors and others, it's important for you to employ the services of a personal injury attorney that is intimately familiar with both the state and federal laws that apply to truck drivers and the impact these laws can have on your claim. At Cambre and Associates, our personal injury lawyers have extensive experience in handling truck accident claims, and our personal injury attorneys have the expertise needed to hold the trucking companies responsible for the actions of their drivers.
Pedestrian Accidents
Atlanta can be a dangerous place for pedestrians. Speeding, drunk driving, and unpredictable traffic are just a few of the hazards that could cause a pedestrian to get struck by a vehicle. Moreover, Georgia's comparative negligence statute, O.C.G.A. §51-11-7, makes it possible for the driver to argue that a pedestrian is partially or completely responsible for causing a car accident, which in some cases can result in an injured pedestrian being unable to recover any compensation for their injuries entirely. This aspect of Georgia law is one of the most important reasons that you should hire a personal injury lawyer to represent you if you are involved in any type of accident in Georgia, because failure to do so could allow a driver's insurance company to build a defense that prohibits you from being compensated for your injuries entirely or seriously diminishes the value of your claim. The personal injury attorneys at Cambre and Associates understand this fact, and as a result, our personal injury lawyers immediately begin preparing a claim that is strong enough to weaken or completely break through a comparative negligence defense, once our firm agrees to accept your personal injury case.
Close Accordion
Uber and Lyft Car Accidents
Ridesharing companies like Uber and Lyft have completely changed the way most Americans travel. However, Uber and Lyft drivers, similar to taxi cab drivers, drive many miles per day, which increases the driver's chances of causing or being involved in car accident. Georgia is one of the many states that have enacted laws that require rideshare companies to carry special insurance on their drivers, which in some cases is far above the state minimum. However, factors such as whether or not the ridesharing app was activated at the time of the accident, whether or not you were a paying passenger in the Uber or Lyft driver's car, and who ultimately caused the accident can all have an impact on your claim. The experienced personal injury attorneys at Cambre and Associates have helped many Uber and Lyft car accident victims seek the compensation they deserve by providing our clients with the aggressive thorough legal representation needed to successfully execute a personal injury claim against an Uber or Lyft driver.
Taxi Cab Accidents
Similar to Uber and Lyft drivers, taxi cab operators drive hundreds of miles every day in order to make living, and while Georgia does not require taxi cab drivers to carry insurance that differs from the state minimum, taxi cab companies can be held liable for the actions of their drivers in certain scenarios. The key factor your personal injury lawyer must establish is whether or not the taxi driver is legally considered an independent contractor. Taxicab accident cases can be complex, and in order to be successful, your personal injury attorney will need to aggressively investigate and determine factors such as:
How the accident occured
The taxi cab driver's past driving record
The taxi cab driver's employment relationship with the taxi company
At Cambre and Associates, our personal injury attorneys have the experience and resources to properly investigate the taxi company and driver in order to determine the full extent of their liability. This understanding of Georgia's taxi cab laws has been gained through years of practice, and it can play a crucial role in getting you the compensation you need for your injuries.
Bus Accidents
According to the Federal Motor Carrier Safety Administration (FMCSA), fatal large truck and bus accidents have increased 26% from 2009 to 2015, and the FMCSA has estimated that of the fatal bus accidents that occured from 2005 to 2015, 13% of these accidents involved intercity buses while school buses and transit buses accounted for 41% and 33% respectively. Unfortunately, the number of bus accidents that occur in Atlanta can only be expected to rise as the city's population increases, but bus accidents are unique in many ways. Similar to commercial trucks, bus companies can be required carry insurance that complies with either state or federal law, depending on the type of business the bus conducts on a daily basis. Second, your personal injury attorney will have to determine who owns the bus, because buses owned by municipalities can be shielded from full liability in certain scenarios due the the protection of sovereign immunity. These factors and others can complicate the claims process and increase the complexity of the litigation that is initiated in connection with your accident. Due to this, you need to make sure you hire a personal injury attorney with expertise and experience in handling bus accident claims. The personal injury lawyers at Cambre and Associates have a plethora of experience in handling bus accidents cases, and our team of personal injury lawyers have the legal expertise needed to determine which body of law applies in you unique situation, which will allow our lawyers to handle your case effectively and efficiently.
Public Transportation Accidents
The city of Atlanta has an extensive public transit system that is primarily owned and operated by the Metropolitan Atlanta Rapid Transit Authority (MARTA), and while MARTA provides an essential service consisting of transporting passengers via bus or railway all across the city, accidents can and often do happen while Atlanta residents are utilizing a form of public transportation. Examples of common causes of public transportation vehicle accidents include the following:
The reckless operation of vehicle
Improperly maintaining the vehicle
Failing to remove any conditions that might make the vehicle hazardous for passengers
However, since MARTA is owned by the city of Atlanta, filing a personal injury suit against MARTA or any other government-owned public transportation entity is no small task that requires years of legal experience to execute properly. The personal injury lawyers at Cambre and Associates understand the legal standards that a plaintiff must meet in order to successfully bring a claim against a public transportation company. Our team of personal injury attorneys will gather evidence to support your claim, interview witnesses, and prepare your case for trial in an effort to ensure that we obtain the best possible resolution to your personal injury case.
Motor Vehicle Accident Lawyer in Macon
Every year, thousands of cases are filed in trial courts all over the United States for a number of reasons. In fact, in 2005 alone, it is estimated that there were 26,950 tort trials, which includes personal injury, contract, and real property trials in state courts nationwide. This equals out to 539 trials per state. These figures are not surprising, considering that most cases are settled outside of court. However, the cases that did go to trial demonstrate the value of an experienced personal injury lawyer. Of the nearly 27,000 trials in 2005, 68% (18,404) were decided by juries, and 54% of the jury trials held ended in favor of the plaintiff, with 6.3% (1,159) ending in an award to the plaintiff of one million dollars or more in damages. However, none of these trials would be possible without aggressive legal representation. At the Law Offices of Cambre and Associates, our personal injury attorneys have successfully represented the victims of accidents in and around Macon. Our team of seasoned attorneys will analyze your legal case and determine the best course of action to get you on the road to physical and financial recovery.
Common Personal Injuries in Personal Injury Cases
As you may be aware, personal injury accidents come in many forms, and often, the injuries an accident victim sustains as a result of a personal injury accident can be just as unique as the accident itself. However, there are certain types of injuries that personal injury accident victims tend to sustain more than others such as:
 Bulging or Herniated Discs in the Spine: This injury is commonly sustained in car accidents, bus accidents, truck accidents, slip and fall accidents, etc. and it is normally caused by trauma to the spine that results in a spinal disc or discs becoming irritated, inflamed, or rupturing.
Concussions: This injury is also knowns as a mild traumatic brain injury (TBI), and it is caused by a bump or blow to the skull that interrupts normal brain functioning. Although falls are the leading cause of concussions in the U.S., individuals involved in any type of motor vehicular accident or that are a victim of elderly abuse can sustain this type of injury as well.
Torn Muscles: Sustaining a torn muscle injury can take many forms. For example, whiplash is a type of torn muscle injury that is commonly sustained by car accident victims. The most common cause of whiplash is an impact that causes a sudden jolt to the neck causing the muscle fibers in the neck to tear. You can sustain a torn muscle on almost any part of your body, and it is typically caused by a sudden impact that causes a part of your body to move in an unnatural manner.
Why you Need a Personal Injury Lawyer
Unbeknownst to most people, personal injury lawyers provide their clients with multiple services throughout the course of every case a personal injury attorney accepts. The main reason most people are unaware of all of the services their personal injury attorney provides them with stems from a misunderstanding of what a personal injury lawyer does in each case. For starters, lawyers are tasked with being subject matter experts in their field. This point is demonstrated by the fact that every personal injury attorney at Cambre and Associates has earned a juris doctor degree, which simply means a doctorate of law degree, but law school only gives a lawyer some of the tools they need to practice law in the real world. Every case that a personal injury attorney accepts requires the lawyer to, among other things, perform the following services for their client:
Gather evidence and ensure that the evidence gathered is admissible: Not all evidence is admissible in a court of law, and the rules concerning what evidence is admissible and how that evidence can be submitted are often dictated by a combination of statutes, and binding legal precedent that articulates the process a personal injury attorney and plaintiff must go through in order to submit evidence
Interpret and apply the law: This service has two parts. On the one hand, a personal injury lawyer must interpret statutes, which is the law as it is written by the state or federal legislature. However, Georgia and the U.S. have a judicial system that recognizes legal president, which is a higher court's interpretation and application of the law in a certain cases. Binding president can affect how a law is applied in a certain situation or throughout the entire state or country, and thus, researching state and federal case law on a particular legal subject is a critical service that a personal injury attorney performs for their client.
Cross examining witnesses: To successfully execute a personal injury case in court, a personal injury lawyer must prove certain elements in court in order to prevail. The elements of proof for each type of personal injury claim can vary, but one of the primary ways an attorney gathers evidence is through sworn testimony. A personal injury lawyer will often take the testimony of witnesses either at trial or through depositions, but in both instances, the lawyer must ask the witness questions in a manner that can both provide the attorney with information and that serves to accomplish the lawyer's ultimate goal which is to prove the necessary elements needed for their client to prevail in court.
This list is not all inclusive, but rather, it articulates some of the more complex aspects of practicing personal injury law. Being able to perform all of the legal tasks needed to bring a personal injury claim to a successful conclusion takes years of education, practice, and experience that cannot be learned in small amount of time by someone without legal training. As such, although most people may be unaware of all of the services a personal injury attorney performs for their clients, they do recognize that they need to have their cases handled by legal experts, and thus, they employ the services of an experience personal injury lawyer.  
Our Expertise at Cambre & Associates
At Cambre and Associates, our law firm consists of several personal injury attorneys who come from diverse legal backgrounds with previous practice experience in areas of law such as personal injury law, criminal law, family law, and immigration law. Moreover, some of our lawyers are licensed to practice in multiple states, and have been admitted to both state and federal courts across the state of Georgia. Our clients benefit from the various unique legal backgrounds that each of our personal injury attorneys have, and this aspect of our practice allows our clients to have the benefit of knowing that every personal injury attorney at Cambre and Associates has an extensive amount of education and trial experience. Moreover, the personal injury lawyers at Cambre and Associates have the legal skills necessary to handle cases that involve complex personal injury litigation and that require specialized knowledge of various areas of law such as medical and legal malpractice cases, catastrophic injury claims, and commercial vehicle accident claims. Each of these types of personal injury claims and others that are handled by the personal injury attorneys at our firm require either an intimate knowledge of a very specific area of state law such as medical malpractice or an understanding of the interplay between state and federal law such as commercial vehicle accidents.  
Personal Injury Attorney at Cambre & Associates
The personal injury attorneys at Cambre and Associates understand the effect a negligent injury can have on your life, but you don't have to face this stressful situation alone. At Cambre and Associates, our personal injury lawyers will explain the rights that are afforded to you by law, evaluate your claim, gather evidence and testimony on your behalf, and aggressively seek the appropriate resolution to your case that you deserve. Call our office today for a free consultation and find out how some of Macon's best personal injury attorneys can help you.
Cambre & Associates
Injury & Accident Lawyers
155 Franklin Street, Suite 101
Macon, Georgia 31201