Truck Accident Injury Lawyers
providing representation
that 
our clients
can trust
in the Atlanta area
Let's Get Through This Together!
Georgia Truck Accidents
Truck accidents can be particularly dangerous to Georgia drivers. In mid-July 2019, two semi-trucks crashed at around 3 a.m. on I-75. No fatalities occurred, but the accident took several hours to clear from the roadway. The size and weight of semi-trucks can often lead to severe injuries.
If you have experienced a severe truck accident, you may be shocked at what has happened and wondering what you should do going forward. Motor vehicle accidents involving trucks in Georgia create a pressing and dangerous issue for Georgia drivers.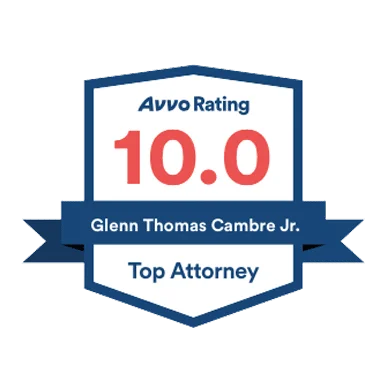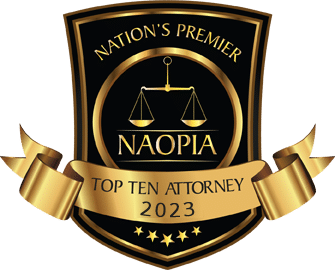 Definitely glad to have this firm in my corner after a recent auto accident. Easy to work with, and handled all the details so I didn't have to! I especially want to thank Ian (my attorney there; friendly, helpful and kept me updated as the case proceeded...and guess what, he actually phrases things in regular English instead of "legal-ese" when he talks with you..a rare trait among lawyers!)
Cambre & Associates provided great results and customer service. Every time I called into the office they greeted me with kindness and answered all my questions. I'm extremely happy in the way they handled my case! Cambre and his team helped me and my family and for that I'm forever grateful.
This is the second accident case that Cambre & Associates has handled for me. I highly recommend their services because they were always courteous, professional and responsive. Thank you Cambre & Associates for you service and getting a fair settlement for me.
Not only did my legal team FIGHT for me, they ended up settling my case for FAR more than I was expecting. This settlement is a blessing and I will use it to make a better life for me and my girlfriend. Thanks to Cambre & Associates, I have a second chance at life.
Truck Accidents in Atlanta
The National Highway Traffic Safety Administration's most recent statistics from 2017 reveal the following about accidents involving large trucks:
In 2017, the number of large trucks and buses that were involved in fatal crashes increased by 9% from 2016. 

The number of fatal crashes involving large trucks has increased by 42% since 2009.

Between 2016 and 2017, fatalities involving large trucks and buses per 100 million vehicles increased by 6.8%.

In the year 2017, 13 intercity buses and 73 school buses were involved in fatal crashes. 

Between 2016 and 2017, the number of dangerous crashes involving large trucks rose by 5% from 102,000 to 107,000.

There were 363,000 incidents of property damage involving large buses in 2017.

There were 232 fatal crashes involving buses in 2017.

Large Commercial Truck Drivers are Required to Carry Insurance
The Federal Motor Carrier Safety Administration (FMCSA) requires large trucks that travel between states to carry a set amount of insurance. Commercial vehicles must purchase commercial liability insurance that covers property damage and bodily injury. 
The minimum amount of insurance commercial truck drivers must carry depends on the type of freight they carry. If the industrial truck is carrying non-hazardous cargo and the truck weighs less than 10,001 pounds, the company must carry at least $300,000 in liability insurance. The more hazardous the materials on board, the more insurance the FMCSA requires a truck driver to carry. For example, if a truck driver carries dangerous substances and is a private carrier that is for hire, it must carry $5 million in insurance coverage.
Requiring commercial truck drivers to carry public liability insurance ensures that if a driver is involved in an accident, he or she can pay for the bodily injuries of the other drivers. The driver must also pay for property damage caused by accident. The insurance requirements are per incident, not per person. If you have suffered an injury in a truck accident, you can probably assume that the truck driver's employer or the driver himself has liability insurance.
Common Causes of Truck Accidents
Distracted driving plays a large part in large truck accidents. Truck drivers are often under tremendous pressure to get from point A to point B as quickly as possible. This pressure can cause fatigue. Fatigue, in turn, can cause drivers to lose focus and be more distracted. Fatigue is a prevalent cause of truck accidents. A lack of rest and quality sleep can cause people to lose focus and be unable to concentrate. Their coordination also becomes impaired, and they are at risk of falling asleep at the wheel. 
Distracted driving is a growing concern for passenger vehicle drivers and commercial vehicle drivers alike. Texting, surfing the internet, and other smartphone use is a leading culprit when it comes to distracted driving. Some drivers fall into the temptation of checking social media while driving. Changing the radio or consulting a GPS device can also contribute to distracted driving. It only takes a second of distracted driving to cause a motor vehicle accident. If the accident involves a large semi-truck, it can result in significant damage to oncoming cars.
Poor Maintenance of the Truck's Engine and Brake System
Improperly maintaining the brakes on a semi-truck is extremely important to preventing accidents. If a truck driver tries to save money by not paying for maintenance on a vehicle's brakes, the results can be disastrous. It takes longer for a large semi-truck to stop than it takes a smaller car to stop. If brake pads overheat or have excessive wear and tear, they may fail. Heavy braking can increase the temperature of the brake pads to the point that causes too much wear and tear, causing the pads to melt and break down.
Other times truck drivers may tamper with the brakes of a semi-truck brake system components. Truck drivers have been known to "depower" part of the front brake system in order to improve their fuel efficiency. Doing so is against the law, and it also makes the truck's stopping distance shorter. In an emergency, the truck is not able to stop as quickly as it should. If you are a truck driver, make sure that you hold to a regular maintenance schedule even if it is inconvenient.
Alcohol and Drug Use
Commercial truck drivers are not immune from driving while under the influence of drugs. Sometimes truck drivers overmedicate to try to stay awake or to compensate for their fatigue and the stress of long hours of driving. Prescription drugs can also cause accidents if the truck driver abuses his or her prescription medication by taking too much or too little. Driving while under the influence drastically increases the risk of getting into a fatal truck accident. 
Truck Accident Attorney in Atlanta
In 2012, over 10 trillion dollars worth of goods were transported by trucks in the United States. Moreover, a study conducted in 2005 found that three out of four commercial vehicle drivers reported making at least one driving error due to drowsiness. Long hours, strenuous activities, and lack of sleep can all cause a truck driver to feel fatigued, and when this occurs, the driver can make mistakes that cause devastating car accidents.
The physical health of a truck driver is only one factor that a truck accident lawyer considers  when they evaluate a case, but this factor and others can be complex, which is why you should always consult with a truck accident attorney if you are ever involved in an accident with a commercial vehicle.
Commercial Insurance Requirements
The federal and state legislatures recognize the damage that a commercial vehicle can inflict on the public if an accident occurs. As such, commercial vehicles have specific state and federal insurance requirements to provide relief to individuals involved in a collision with a commercial vehicle.
Commercial Insurance Requirements in Georgia
Some truck drivers are only required to meet the state minimum insurance requirements for commercial vehicles. The determining factor is whether or not a truck driver only transports goods within the state, which is commonly referred to as "intrastate transport." Under Georgia law, intrastate truck drivers must meet the following minimum commercial vehicle insurance requirements:
$100,000 in bodily injury liability coverage per person
$300,000 in bodily injury liability coverage per accident
$50,000 in property damage liability coverage per accident
Federal Commercial Insurance Requirements
When a truck driver transports goods across state lines, which is referred to as "interstate transport," the driver or the company that owns the truck must meet the federal minimum insurance requirements for commercial vehicles, which can range from $300,000 to $5,000,000 in liability coverage, depending on the type of freight being transported and the weight of the vehicle.
Truck Accidents Involving Product Liability
Although many accidents are caused by negligent drivers, some accidents are the result of faulty or defective equipment. When these equipment failures occur, the manufacturer can be held liable for damages. This aspect of truck accidents is often overlooked by adjusters and lawyers alike, but an experienced truck accident attorney will evaluate both the facts of the accident and whether or not the real cause of the accident was due to the failure or malfunction of critical components within the commercial vehicle.
Truck Accidents in Atlanta, GA
Truck accidents happen every day in Atlanta, GA, but that doesn't mean that you have to face this tragedy alone. At the law office of Cambre and Associates, our truck accident attorneys will fight to protect your rights and build your case by aggressively and meticulously evaluating all aspect of the accident. Our attorneys have years of experience handling truck accidents of all types. So, call our office today for a free consultation to find out how our team of truck accident attorneys can help you.
Truck Accident Situations
Truck Driver Fatigue
Distracted Driving
Cargo Overload
Mechanical Failure
Why You Need A Truck Accident Attorney
Unbeknownst to most people, personal injury lawyers provide their clients with multiple services throughout the course of every case a personal injury attorney accepts. The main reason most people are unaware of all of the services their personal injury attorney provides them with stems from a misunderstanding of what a personal injury lawyer does in each case. For starters, lawyers are tasked with being subject matter experts in their field. This point is demonstrated by the fact that every personal injury attorney at Cambre and Associates has earned a juris doctor degree, which simply means a doctorate of law degree, but law school only gives a lawyer some of the tools they need to practice law in the real world. Every case that a personal injury attorney accepts requires the lawyer to, among other things, perform the following services for their client:
Gather evidence and ensure that the evidence gathered is admissible: Not all evidence is admissible in a court of law, and the rules concerning what evidence is admissible and how that evidence can be submitted are often dictated by a combination of statutes, and binding legal precedent that articulates the process a personal injury attorney and plaintiff must go through in order to submit evidence
Interpret and apply the law: This service has two parts. On the one hand, a personal injury lawyer must interpret statutes, which is the law as it is written by the state or federal legislature. However, Georgia and the U.S. have a judicial system that recognizes legal president, which is a higher court's interpretation and application of the law in a certain cases. Binding president can affect how a law is applied in a certain situation or throughout the entire state or country, and thus, researching state and federal case law on a particular legal subject is a critical service that a personal injury attorney performs for their client.
Cross examining witnesses: To successfully execute a personal injury case in court, a personal injury lawyer must prove certain elements in court in order to prevail. The elements of proof for each type of personal injury claim can vary, but one of the primary ways an attorney gathers evidence is through sworn testimony. A personal injury lawyer will often take the testimony of witnesses either at trial or through depositions, but in both instances, the lawyer must ask the witness questions in a manner that can both provide the attorney with information and that serves to accomplish the lawyer's ultimate goal which is to prove the necessary elements needed for their client to prevail in court.
This list is not all inclusive, but rather, it articulates some of the more complex aspects of practicing personal injury law. Being able to perform all of the legal tasks needed to bring a personal injury claim to a successful conclusion takes years of education, practice, and experience that cannot be learned in small amount of time by someone without legal training. As such, although most people may be unaware of all of the services a personal injury attorney performs for their clients, they do recognize that they need to have their cases handled by legal experts, and thus, they employ the services of an experience personal injury lawyer.
Our Expertise at Cambre & Associates
At Cambre and Associates, our law firm consists of six personal injury attorneys who come from diverse legal backgrounds with previous practice experience in areas of law such as personal injury law, criminal law, family law, and immigration law. Moreover, some of our lawyers are licensed to practice in multiple states, and have been admitted to both state and federal courts across the state of Georgia. Our clients benefit from the various unique legal backgrounds that each of our personal injury attorneys have, and this aspect of our practice allows our clients to have the benefit of knowing that every personal injury attorney at Cambre and Associates has an extensive amount of education and trial experience. Moreover, the personal injury lawyers at Cambre and Associates have the legal skills necessary to handle cases that involve complex personal injury litigation and that require specialized knowledge of various areas of law such as medical and legal malpractice cases, catastrophic injury claims, and commercial vehicle accident claims. Each of these types of personal injury claims and others that are handled by the personal injury attorneys at our firm require either an intimate knowledge of a very specific area of state law such as medical malpractice or an understanding of the interplay between state and federal law such as commercial vehicle accidents.
Personal Injury Attorney at Cambre & Associates
The personal injury attorneys at Cambre and Associates understand the effect a negligent injury can have on your life, but you don't have to face this stressful situation alone. At Cambre and Associates, our personal injury lawyers will explain the rights that are afforded to you by law, evaluate your claim, gather evidence and testimony on your behalf, and aggressively seek the appropriate resolution to your case that you deserve. Call our office today for a free consultation and find out how some of Atlanta's best personal injury attorneys can help you.
Cambre & Associates
2310 Parklake Drive NE
Suite 300
Atlanta, GA 30345
(770) 214-4619